Cree un ambiente único para las personas que viven y visitan lugares con ANIMA. Esta luminaria versátil ofrece la oportunidad de crear diseños estéticos para realzar todos sus espacios urbanos, incluyendo grandes plazas o calles, avenidas, zonas peatonales y zonas residenciales.
Sin limitaciones técnicas y con la garantía de las últimas innovaciones, ANIMA ofrece una tecnología de iluminación de vanguardia con una estética refinada.
Compatible con numerosas opciones de montaje (lateral y suspendido), ANIMA se integra en todos los espacios urbanos. Con sus diversos accesorios de personalización, ANIMA confiere a sus ciudades su propia identidad.
ANIMA cambia las reglas del juego para las ciudades y los arquitectos que desean elevar las actividades urbanas y al aire libre a un nivel superior. Con ANIMA, el diseño es experiencia.
The urban light is considered a relatively low-cost intervention that has the potential to prevent traffic accidents. Public lighting can improve the driver's visual ability and ability to detect road hazards. However, there are those who believe that public lighting can have a negative impact on road safety, and drivers may "feel" more safely because lighting can increase their visibility, thereby increasing their speed and reducing their concentration.
de hasta 20W~80W de potencia, garantizando óptimos resultados en aplicaciones ambientales, como iluminación de parques, plazas, avenidas, y otros espacios urbanos. Su estructura semiesférica de aluminio inyectado y su elevado grado de estanqueidad y protección frente a impactos, lo convierten en un producto anti vandálico y duradero, garantizando una vida útil de los componentes superior a las 100.000 horas de funcionamiento.
Es apta para montaje post-top o de entrada lateral, permitiendo la regulación en inclinación para adaptarse perfectamente a las necesidades lumínicas de cada vía. La apertura de la luminaria se realiza sin herramientas, lo que facilita el montaje en altura para el instalador, permitiendo opcionalmente, un sistema de desconexión eléctrico en apertura que ofrece una seguridad máxima al ser manipulada.
Esta luminaria vial ofrece múltiples paquetes lumínicos, con un amplio abanico de distribuciones fotométricas y corrientes de funcionamiento. Así mismo, permite la instalación "plug & play" de dispositivos compatibles con socket NEMA / ZHAGA, lo que garantiza una fácil integración con sistemas de telegestión punto a punto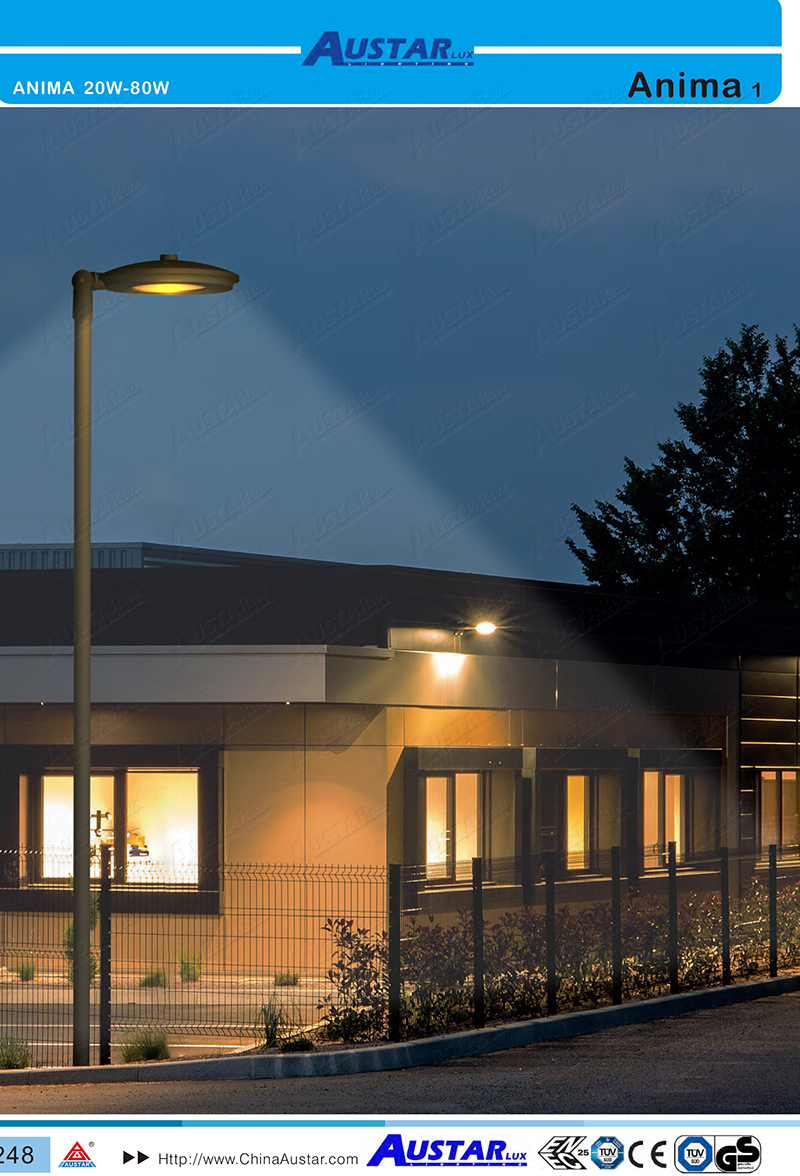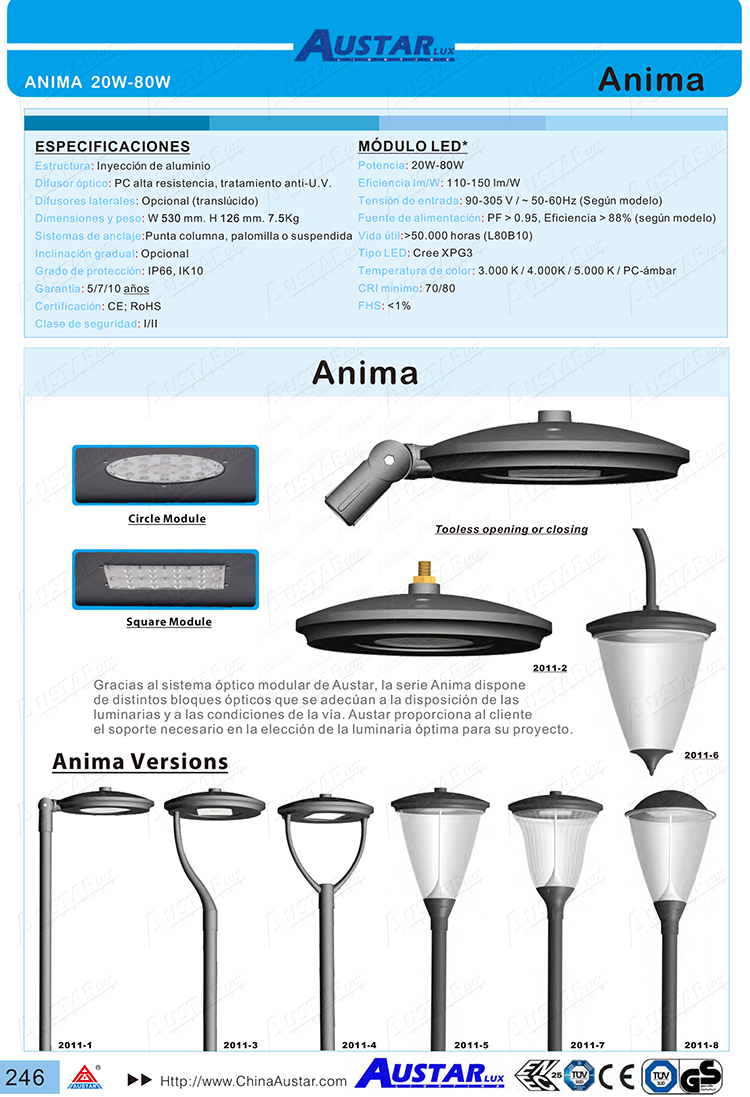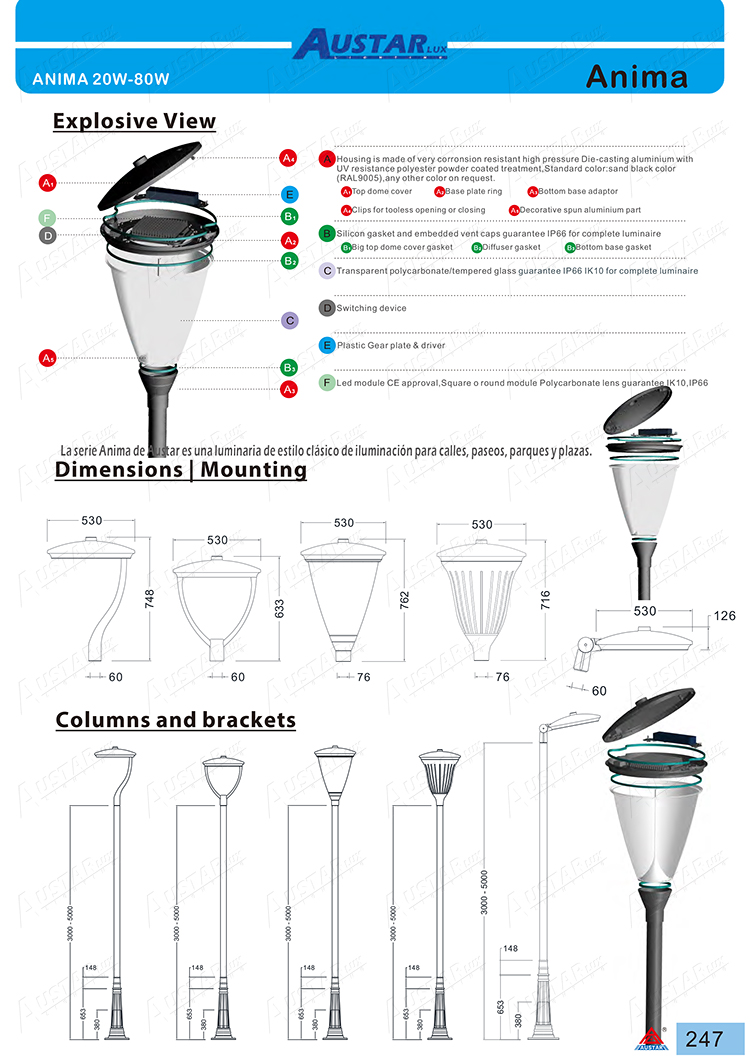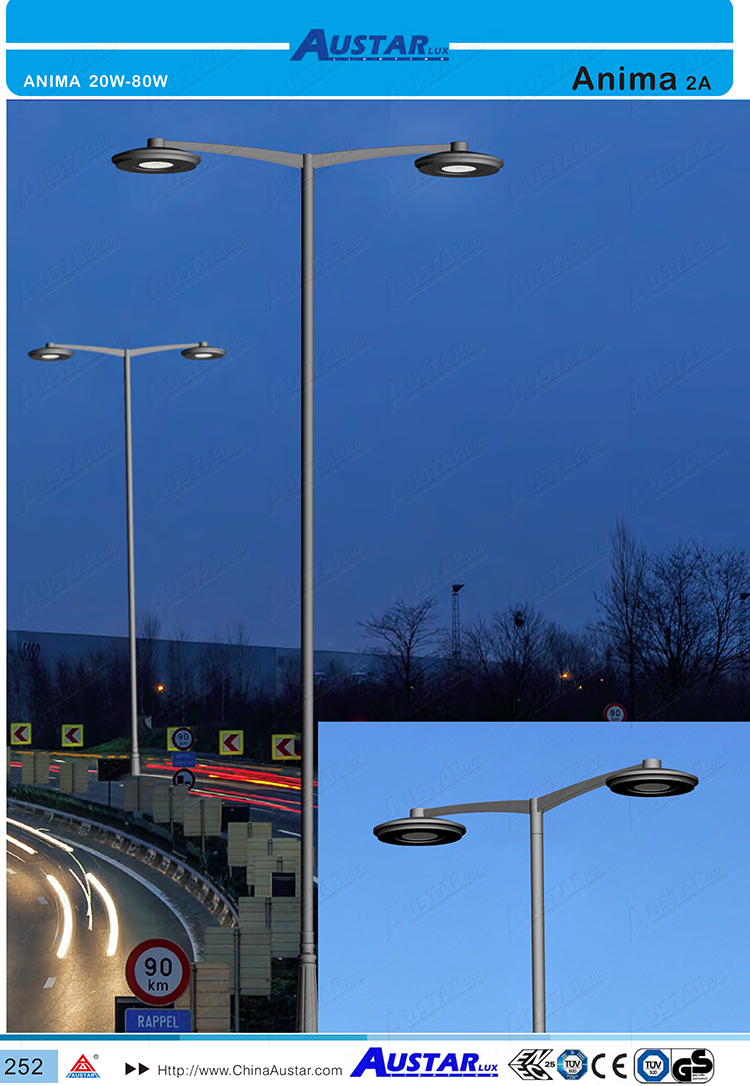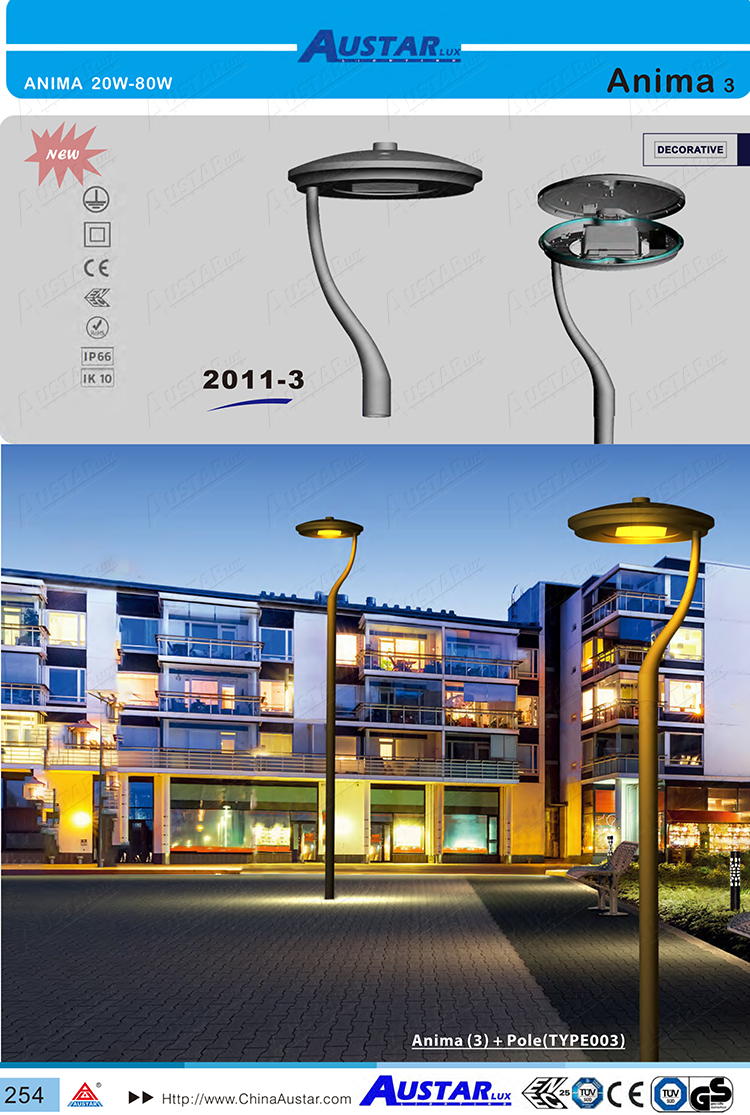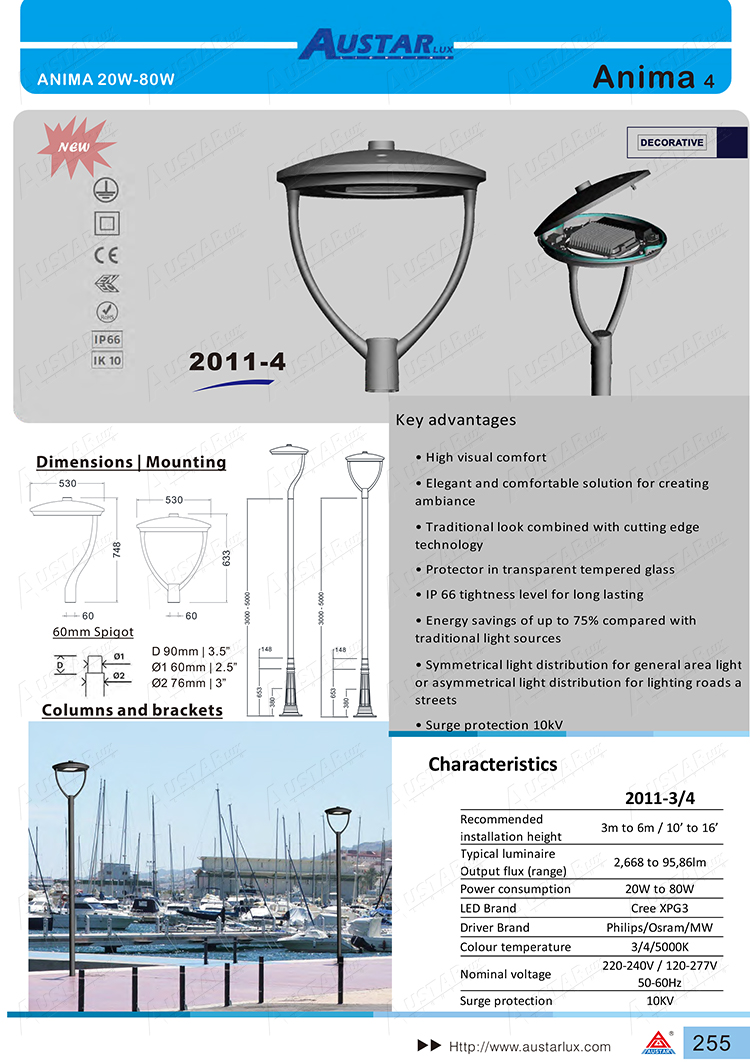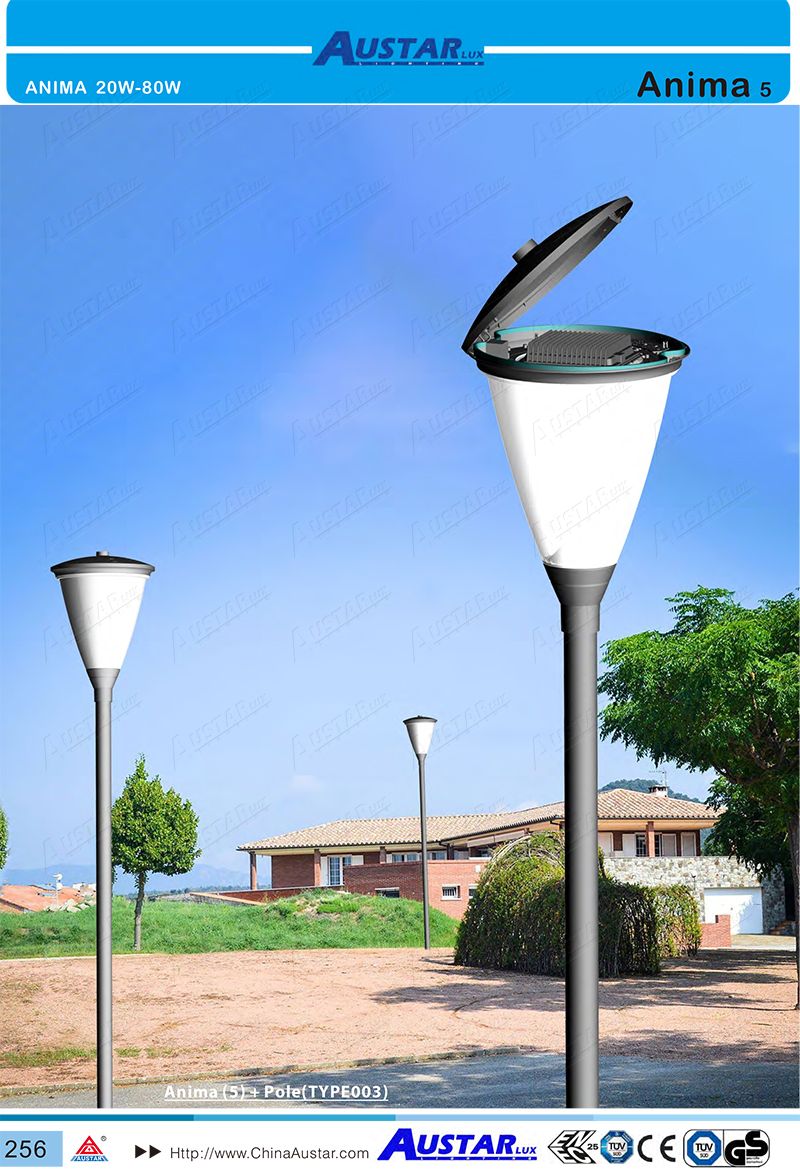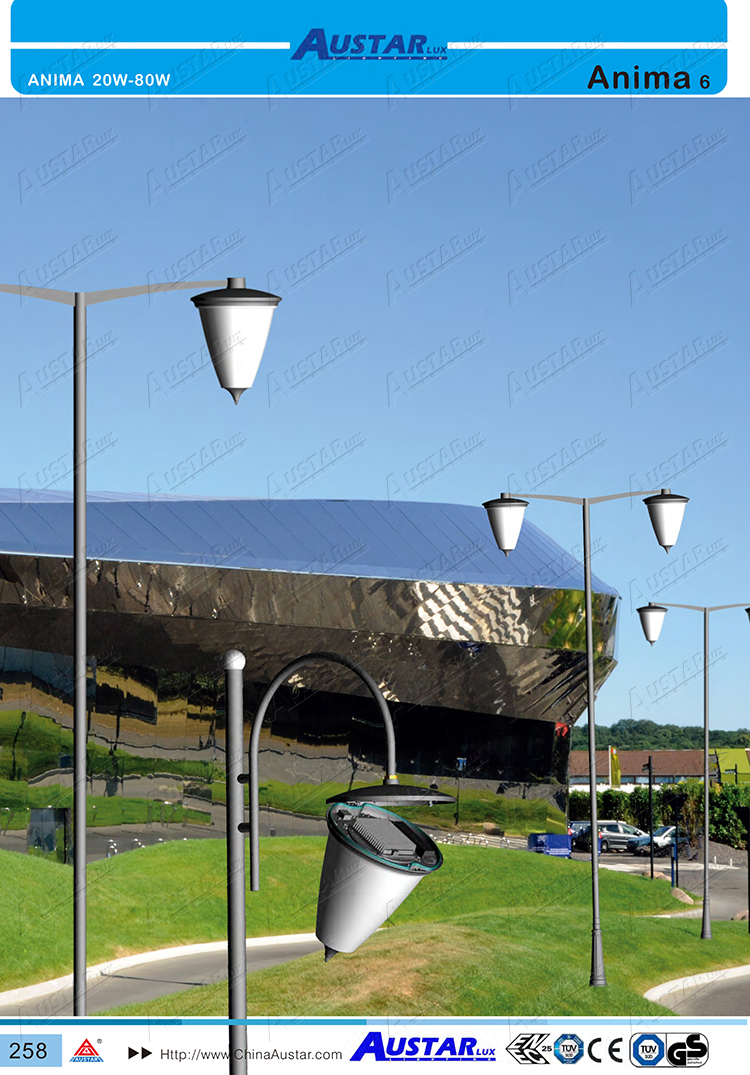 China Palacio luminarias;China Palacio Luminaires;China Palacio lights;China Palacio lighting;China Villa Luminaire;China Villa Luminarias;China Fernandino Luminarias;China Fernandino Luminaire;China Fernandino light;farol fernandin